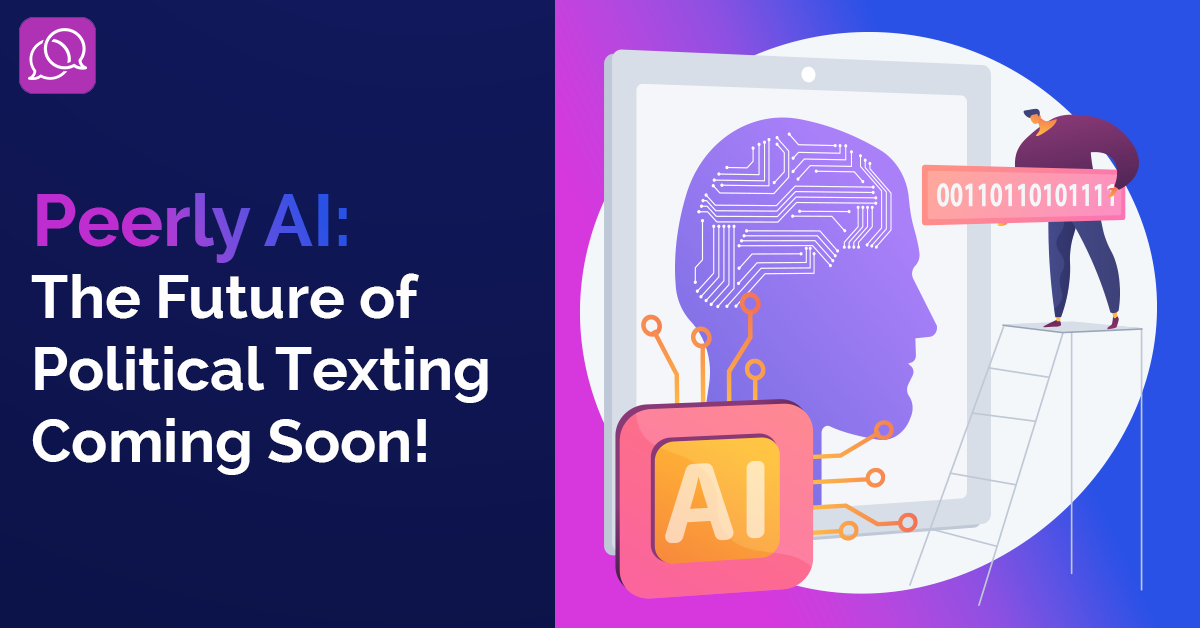 In today's fast-paced tech-driven landscape, political communication is due for a makeover. Introducing Peerly AI, a game-changing AI-powered tool that will reshape voter engagement as we know it. This innovative leap forward offers unprecedented real-time analysis capabilities. Keep reading to delve into this groundbreaking development and learn how you can be part of its historic virtual launch.
Picture a tool that effortlessly blends cutting-edge artificial intelligence with political outreach. That's precisely what lies ahead with our AI-powered platform. By tapping into the potential of AI, we're opening doors to real-time insights, previously beyond our grasp.
The future of political texting is here, and it's nothing short of extraordinary. Equipped with our AI-powered platform, campaigns will possess the means to engage voters in a new way. Don't miss out on this pivotal moment—secure your invite to the virtual launch and be at the forefront of the revolution in voter engagement. Get ready to witness the power of Peerly AI redefine the landscape of political communication.