Quickly Poll Your Audience with Text Surveys.
Engage people one-on-one and collect valuable insights through Text Surveys.
See How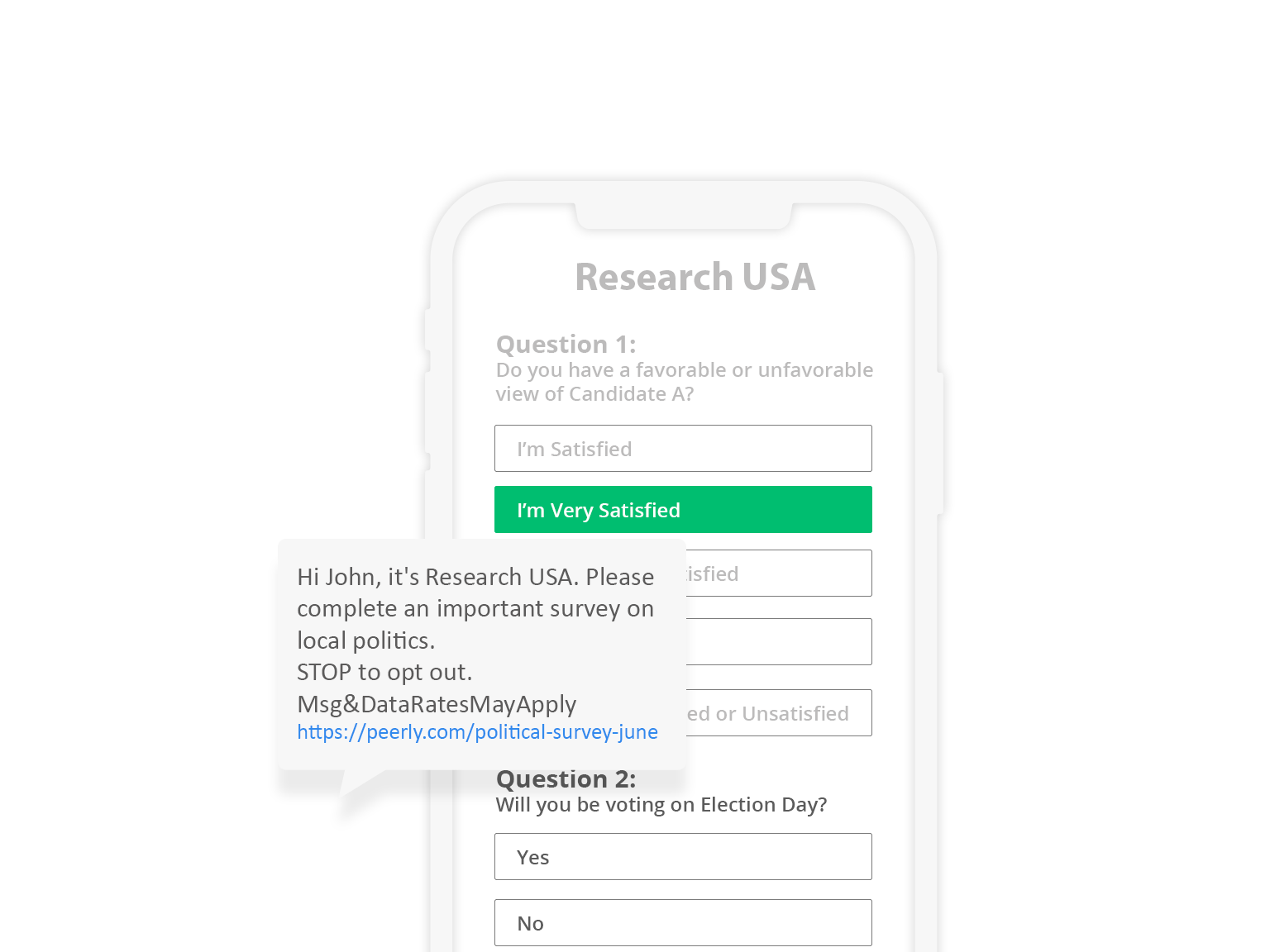 Text Surveys get a 50% higher
response rate over phone calls
Gather useful data at scale in seconds via text. Text surveys
are rapidly changing the research field and are becoming
the go-to tool for pollsters, customer satisfaction and researchers.
Try it Now!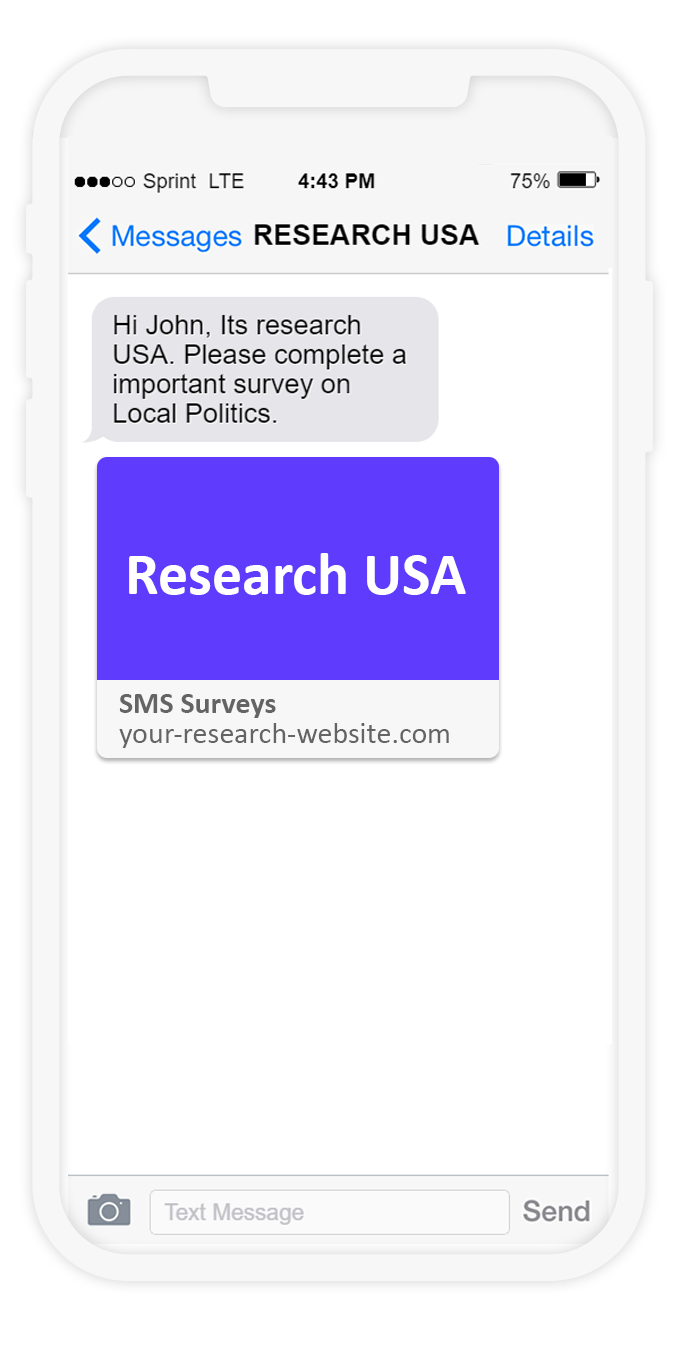 Send Links Directly to Your Online Poll
Peerly's Text Surveys is an easy and affordable way to conduct polling and surveys and capture real-time insights from your audience. Increase your response rates by leveraging an online text Survey and reduce the burden of phone calls and lengthy automated polls on your respondents.
Text to drive online survey completions
Invite respondents to take your survey
Send a link directly to your survey page
Use MMS to engage respondents with pictures, logos, or videos
Send reminders to complete your surveys
Survey people directly One-On-One
Text surveys are incredibly powerful and allow you to text your respondent and receive instantaneous responses to your questions. Have people reply to your questions directly.
Survey people directly one-on-one
Accept Replies by number, letter, or word
Export your answers for quick tabulation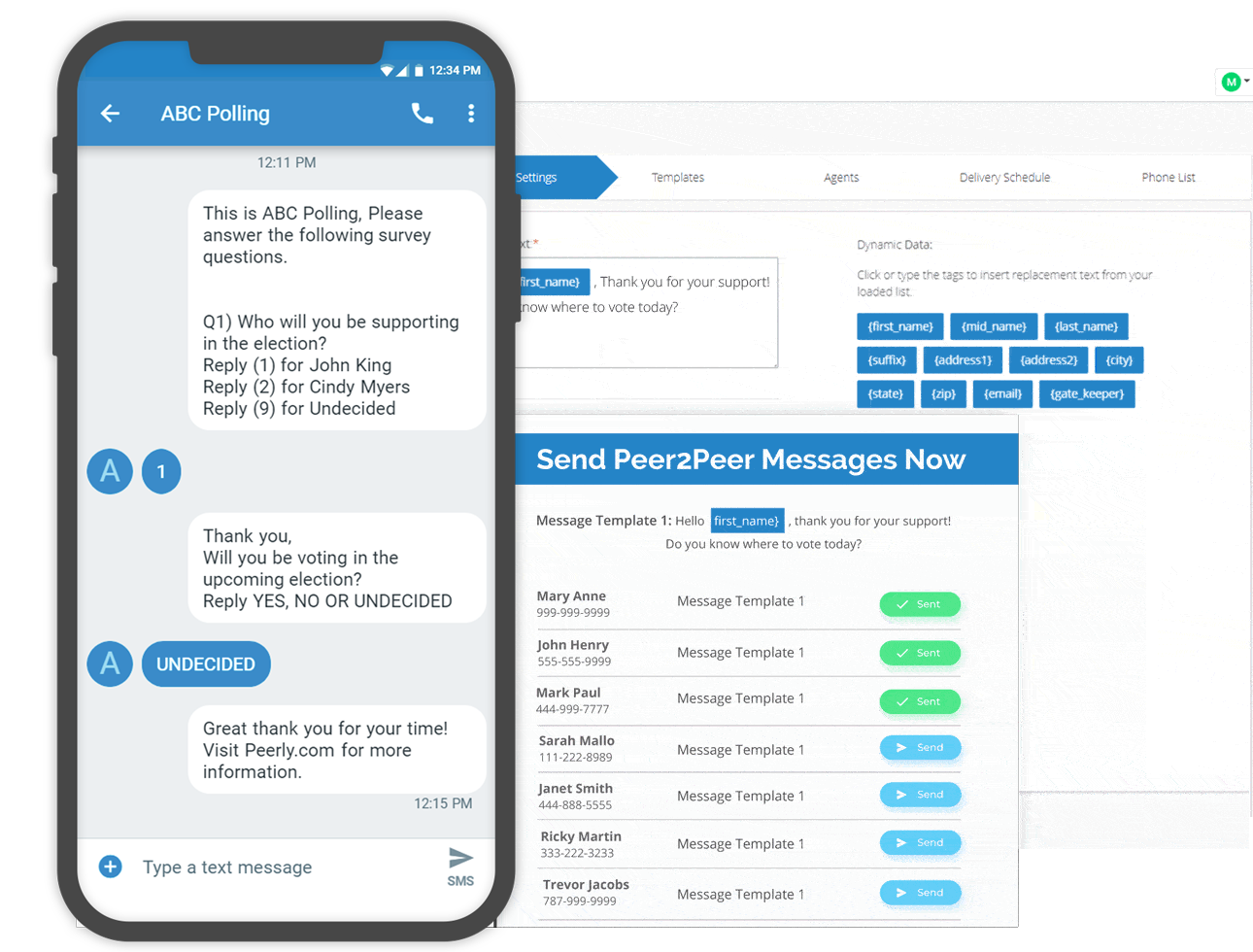 Peerly Text Survey Features:
Customizable Survey Question Templates.
MMS Capable – Send pictures & media files.
Ask survey questions, collect data or pose Y/N questions.
Answer data can be saved directly to your CRM or exported.
Send links, emoticons and rich text to enhance the conversation.
Run unlimited campaigns simultaneously and hold unlimited conversations.
NEW UI available with multiple languages. English, Spanish & French!

Ready to get started with Peerly SMS Surveys?