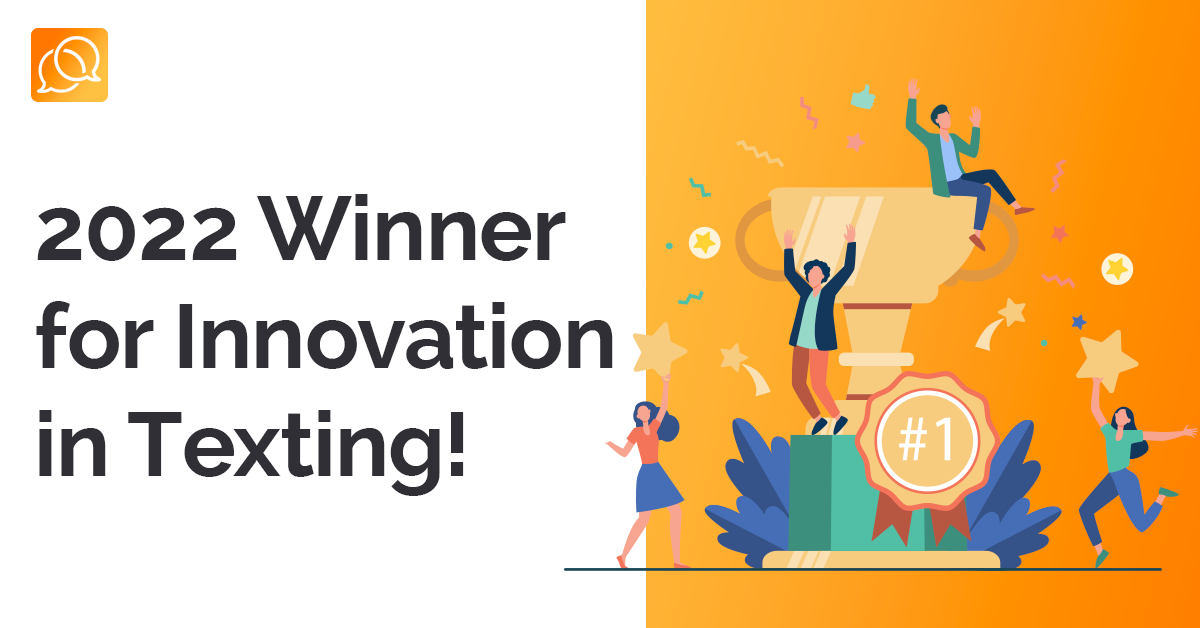 We are excited to announce that we have won the 2022 CampaignTech Award for Innovation in Texting for our TruHD Video Texting®.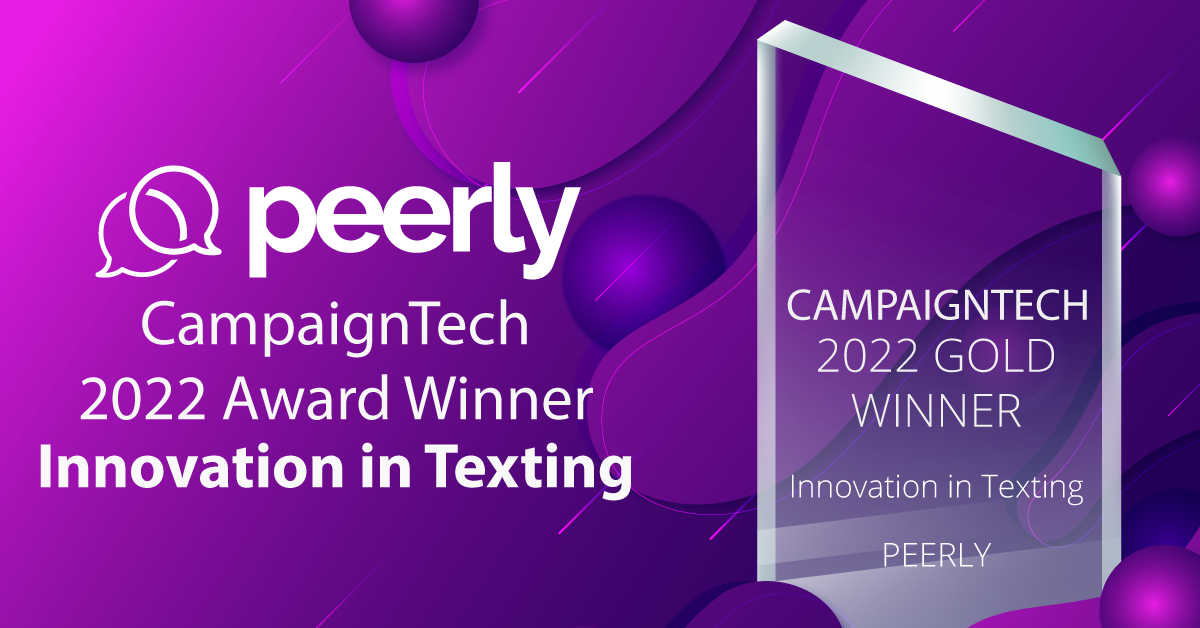 In late 2020, Peerly set out to solve a major issue. During this period, Peer-to-Peer Texting was emerging as the preferred means of conversation between voters and campaigns during the pandemic. In combination with this trend, Peerly also recognized that the pandemic accelerated the practice of cord cutting at a staggering rate. Because of this, we saw a decrease in the consumption of traditional political campaign commercials. Peerly saw an opportunity to allow campaigns to bypass the fledgling traditional television advertising market by allowing its users to deliver video content directly to a voter using P2P Texting.
That's when we got to work on Peerly's TruHD Video Texting® which allows you to send a full HD 1080p video over text. Your video will play in real-time right in the text window. With over 1 Billion sRGB colors represented, TruHD Video Texting® really is a cinematic experience on your phone. With the ability to include up to 2000 characters of text as well as custom fonts, you can create an eye-catching message and send it directly to your voters.
We are extremely proud of TruHD Video Texting® and thrilled to win the 2022 CampaignTech Award for Innovation in Texting. We look forward to bringing our clients new products and features in the future. If you'd like to learn more about Peerly, visit out site here and sign up for an account today!